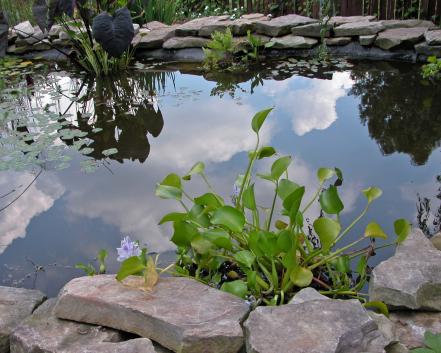 Ambiance and Reflection
This pond adds tranquility, reflection and ambiance to its landscape. A partially above-ground water feature, it was created with stone-and-mortar walls, then finished with a butyl liner.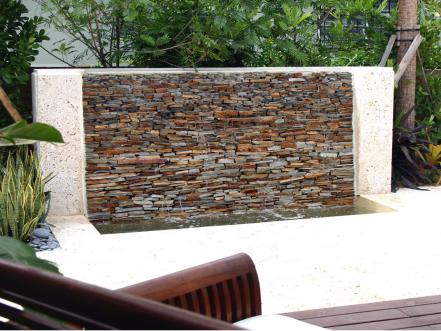 Double Duty
This stacked-stone water feature functions as an art piece that's visible from the patio, deck and even indoors.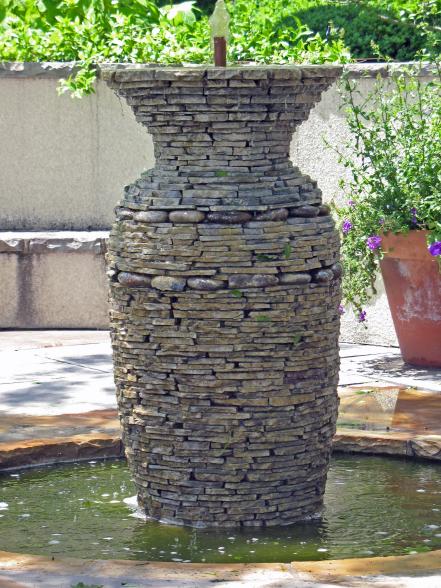 Stacked Vase
It looks like a vase, but in reality this stacked-stone work of art is a courtyard patio fountain.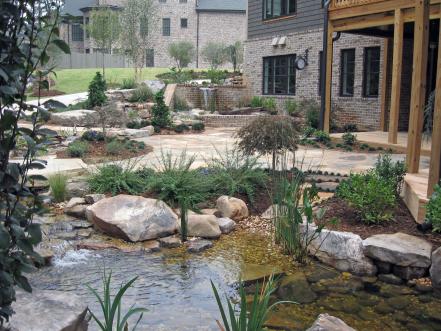 Watered Intricacies
An intricate water feature wraps the entire back end of this dream house; water spills over a brick wall, encircles the patio, flows underneath the breezeway and empties into a fish pond. A raised pond at the head of the feature provides the drop needed for water to flow well and create more waterfall sound. The feature uses a careful mix of large boulders, medium rocks and small pebbles for a natural appearance. Selecting extra-large plant material makes the brand-new house and landscape look already well established and will soon provide privacy from the neighbors.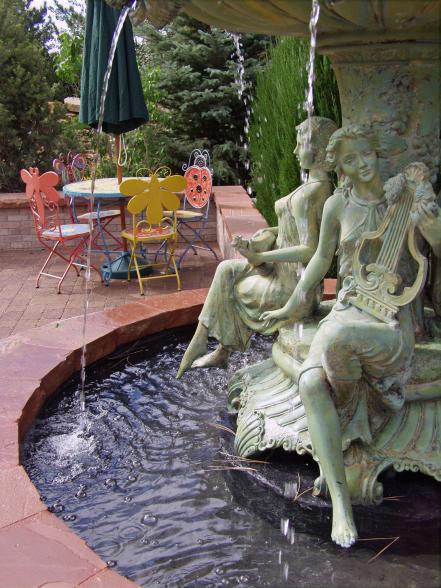 Classic Whimsy
A classical European-style fountain is paired with whimsical seating.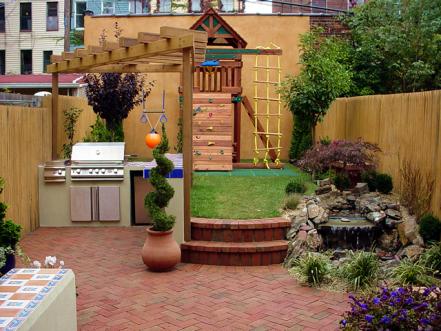 Remote Waterfall
This urban backyard makeover manages to fit in places for play, cooking and a small water feature with a remote-control waterfall.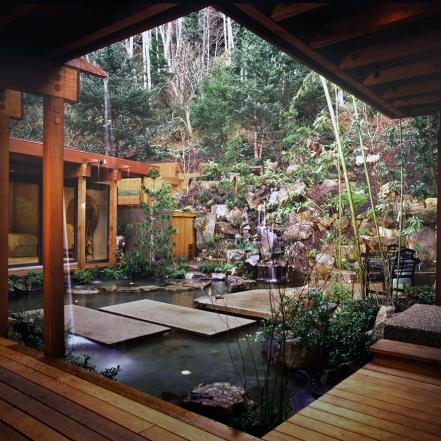 Asian Garden Design
This garden takes advantage of the natural landscape, and combines it with the simplicity of garden design.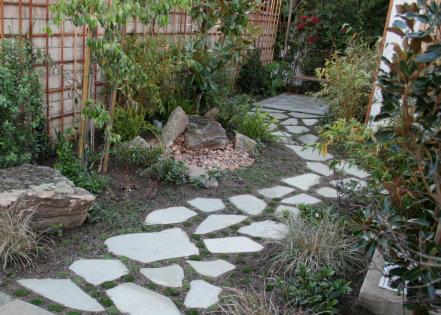 Boulder on Boulder
The path in this narrow urban backyard passes the simplest of water features (center) — one boulder resting on another, with copper tubing in between.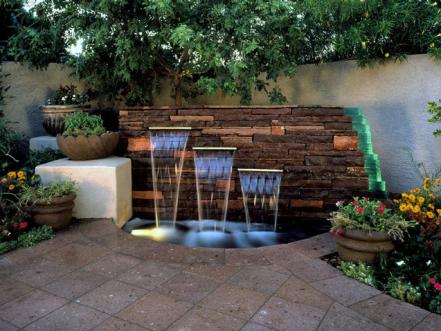 Light Play
The crystal falls of this water feature wall sparkle with light, thanks to an underwater light hidden in the basin. Light play can be an important part of any landscape and add a whole new dimension to a yard. Reflections also play off the stacked-glass edge of the stone wall.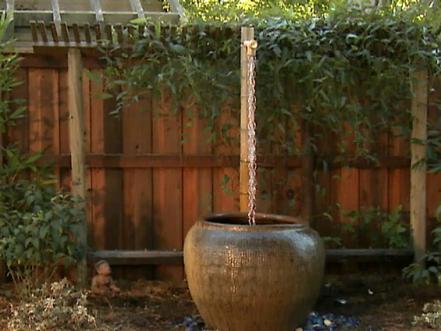 Rain Chain
A simple but beautiful fountain: Water cascades down a rain chain into a pot.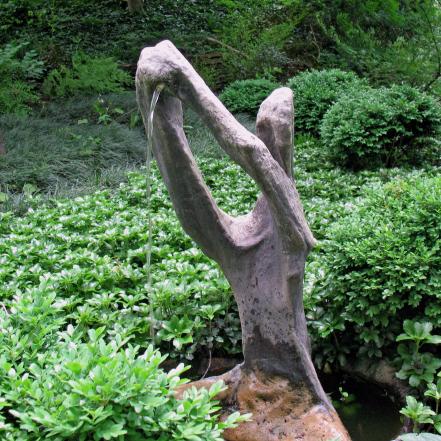 Modern Bather
In a private woodland glade, a modern "bather" presides over a small pool.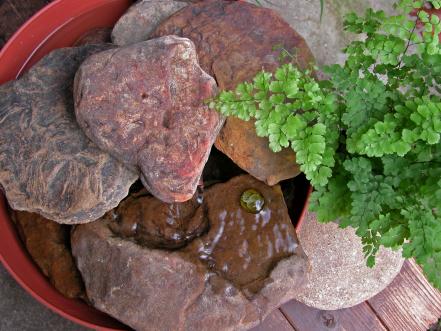 Hitting the Low Notes
Want an indoor water feature? It's easy to create a tabletop fountain.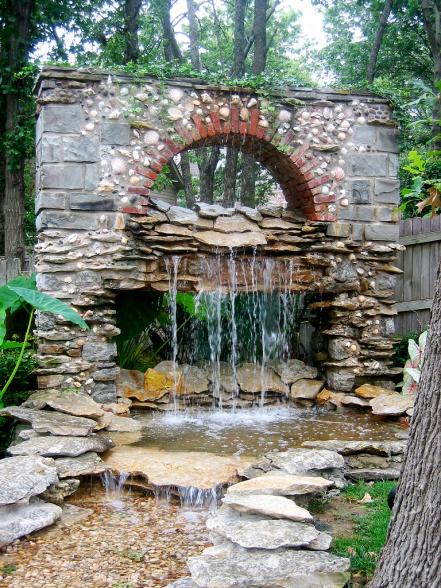 Making a Big Splash
This combo waterfall and pond is a stunning focal point in the garden.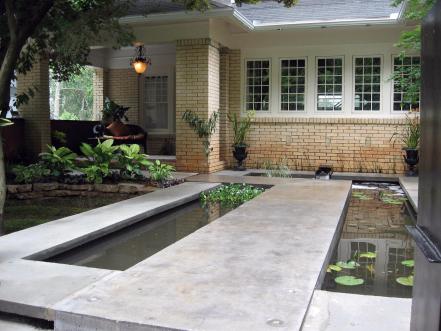 Prominent Placement
The walkway to this home is a "causeway" over a pond.